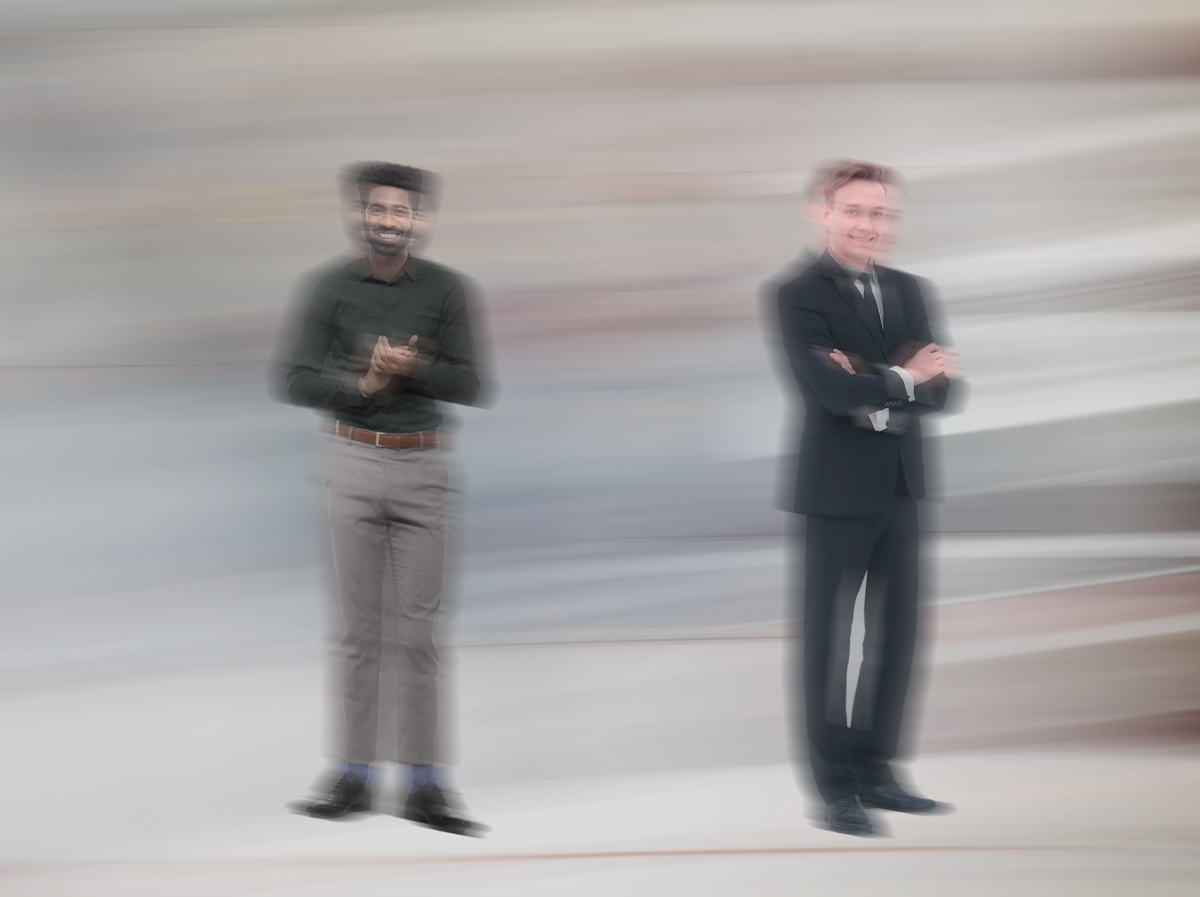 Looking back, it all started a few years ago (in 2012) when I received an email from Lancers (a Japanese business matching site that connects companies and freelancers) as they were launching a new service called LancersPro, saying, "You will be featured on the top page as a top designer." I wondered, why me? While I had taken on jobs from other business matching sites a few times, I had never accepted any work through Lancers, especially at the time when they had just started. But then, it hit me. I had been focusing on AI from an early stage, and I had been paying attention to Python since the time when there were only a few books about it in Japan, mainly translations of foreign versions. So, I thought, "Ah, it must be AI!" However, it seemed unlikely that I, someone like a punk rock prodigy matched with typical clients who had strong connections, graduated from the University of Tokyo's Faculty of Law, started a consulting company after working at a famous foreign consultinfirm, and had well-known companies as clients, would be a good fit. So, I canceled it.
A few years later, during the chaos and uncertainty of the global pandemic, I received notifications that several credit card companies were reducing my credit limits. I suspected it was because I was a freelancer.
After that, as the situation with the pandemic began to settle down to some extent, I started receiving notifications one after another from various financial services that my credit limits were being raised. You might think it's because the pandemic was calming down, but I noticed that AI's performance had improved rapidly around that time, mainly from the accuracy of translations. So, once again, I thought, "AI, isn't it?"
I'm a creator and not an expert, so these are purely my intuitive conjectures, but considering that the Transformer paper was published in 2017 and advanced companies began to put it into practical business, it all makes sense.
A few years later, as if in a déjà vu, I suddenly received a notification from Facebook, only few days apart, that "you have been recognized as a top fan" of an official account of a very famous musician with tens of thousands to tens of millions of followers.

Scoring is a technique and method used by financial institutions to quickly determine the lending limits. For example, it corresponds to the non-fleet classification in auto insurance. By scoring users in advance in several ranks, you can get quotes in a few minutes with a few questions. It's a convenient feature for both companies and users. However, this doesn't concern high-scoring users, but for those with lower scores, it can be a troublesome presence. If your score drops a bit, you may be able to recover it, but it won't be easy for someone with the lowest score to raise it. Troubles with payments on e-commerce sites, frequent complaints about products or services, very poor ratings on auction sites, etc. Companies that provide such services often also offer some form of financial services, and there's a possibility that they share data to some extent. Furthermore, food delivery drivers are already being scored based on their delivery performance and ratings, with high-scoring drivers being prioritized for order offers . (Note1)

Please keep in mind that this is my personal analysis and has no basis in fact.

So, is it a logical leap to think that SNS platforms have begun using such a technique?

Comparing the current Facebook with X (old Twitter), if I leave a comment on a famous account, on X, there are often too many comments, and mine gets buried. But on Facebook, by default, comments are displayed based on relevance, and only a few comments are shown. Naturally, comments from top fans are given priority. Additionally, both platforms used to be noisy with ads and recommendations. Even if you repeatedly clicked "Not Interested" every day, it never seemed to have any effect. However, Facebook now, once you notify them that something is not relevant, it stops showing it, but X remains unchanged. The most annoying thing is notifications on the lock screen. Recently, in the case of Facebook, I receive notifications occasionally, but X remains as it was, and I was forced to turn off notifications because I kept receiving notifications related to uninteresting accounts such as "Mr./Ms. XX has done YY".

I'm not a Facebook advocate, nor do I want to brag about being selected as a top fan. I'm just talking about the benefits that high-performance AI can offer to users and companies that have adopted it.

Lastly, why did I pay attention to this subtle but important change in Facebook? Before changing its name to META, Facebook planned a financial service called Libra, which was so amazing that it faced resistance from financial institutions and governments around the world, and the project was abandoned as a failure. Libra is undoubtedly a financial service. What if, even if it's not all 2.9 billion users, they had already been scored?

The world we are currently living in has already transitioned into a data-driven society, powered by information. And in the future, it is bound to accelerate and expand further. Those who used to think that it was clever to get by with a casual approach should consider changing their way of life.

However, it's not all good news. The reality is that when all technologies rapidly become prevalent, downsides come along with them.

What if credit information leaks externally?

How can we prove that the assessment of scores is fair?

Is it possible to establish methods for using scoring that won't widen the wealth gap?

Moreover, if data like surveillance camera footage is used, there's a possibility of a surveillance society.

Furthermore, what if governments started scoring their citizens?

The challenges are indeed mounting.

So, how should we, as data survivors, navigate society in its current state? That's something I'll discuss another day.

Note1: In Japan, a company has already put such a system to practical use.